About Us
Mission Statement:
TO BE THE LEADING AUTHORITY IN MECHANICAL FINISHING TECHNOLOGY
Joe F. Merritt, President
Founded: 1984
Our company sells the finest equipment and supplies in the polishing and buffing industry. Our vendors have been in business on average 60 years and are leaders in their respective fields.
Located in what is known as the Golden Triangle, 30 minutes North of Dallas-Fort Worth International Airport, Buff Polish & Grind's 5,000 S.F. building holds a State of the Art Research Facility dedicated to the perfection of grind to buff methods. We continually upgrade the equipment and supply items in our facility in order to stay on the leading edge.
METHODS RESEARCH by Joe Merritt

I have the unique ability to solve your finishing problems because of more than 25 years of hands-on polishing and buffing in the BPG methods research facility. Using my extensive knowledge with 99% memory recall and state of the art equipment I will develop the best method for you to produce your part in a cost effective manner. After completing the research, I will give you a detailed list of the equipment, supplies and the exact procedure you will need to finish your part. While most parts are processed at no charge, the price for the research is totally dependent on the complexity of the part.
We sell only new equipment. We are authorized stocking distributors for the following equipment lines:
Stephen Bader abrasive belt machines: Spacesaver, Centerless, BIII bench and Portable air belt sander
Baldor pedestal buffing lathes: Standard buffers plus Special BPG extra wide spindle buffers
Dynabrade portable abrasive tools: The Dynabrade product line includes more than 600 industrial quality portable tools and machines. In the world marketplace, the Dynabrade name has become synonymous with high quality products, superior customer service and unique tools that meet the grinding, deburring, polishing, finishing and other surface conditioning needs of it's customers.
Suhner industrial products: High horsepower, geared, multiple speed, extremely versatile flex shaft machines
We are authorized stocking distributors for the following supply lines: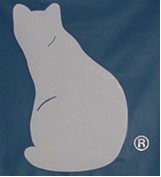 CLEO® Polishing Products: 100% synthetic and 100% wool materials made into belts, discs, disc-wheels, and sheets to carry compound and produce mirror finishes in most materials including aluminum, stainless, brass, bronze and cobalt-chrome.
CLEO is a Registered Trademark in the USA, the European Union, Canada, Mexico and the Madrid Protocol. The drawing of CLEO the cat, and BUFF-BELT are Registered Trademarks in the USA. The drawing of CLEO the cat is used as the symbol to represent the product line.
3M Industrial Business:
3M Coated Abrasives (belts, discs, wheels, sheets, etc.)

3M Surface Conditioning (Scotchbrite belts, discs, wheels, sheets, etc.)

3M Superabrasives (diamond discs, belts, etc.)

3M Microfinishing Systems (Imperial Micro Finishing film belts, discs, etc.)
Matchless Metal Polish: Buffing Compounds, Buffing Wheels, Diamond Crosscut contact wheels and Perfect Finish cloth contact wheels.
If you want to taught by the best of the best, you need to spend the day with Joe Merritt learning to use the latest technology in machinery and abrasives. Joe has 99% memory recall enabling him to teach from past and present experiences with explicit detail. After graduation from the University of Texas at Arlington in 1970, Joe spent the next seven (7) years in industrial purchasing. From 1977 to the present, Joe has worked as an Industrial Supply salesman and beginning in1984 he has dedicated his every effort to the specialization of grind, polish & buff methods, equipment and supplies. Please see the training section of this website for more details.
CONSULTING
Consultant: A Person who gives expert advice.
When nothing but the best will do, call Joe Merritt and Buff Polish & Grind Industrial Supply Co., Inc. to solve your finishing problems.